Category :

Organic chemicals and Derivatives/Basic organic raw materials

CAS NO : 2730-62-3
EC NO :
Molecular Formula : C3H2ClF3
Main Specifications : Purity,% ≥99.5
Synonyms : 1-propene, 2-chloro-3,3,3-trifluoro-;2-Chloro-3,3,3-trifluoro-1-propene;2-Chloro-3,3,3-Trifluoropropene;
Package: Available in cylinder: 400L, 800L, 926L.
Molecular Structure: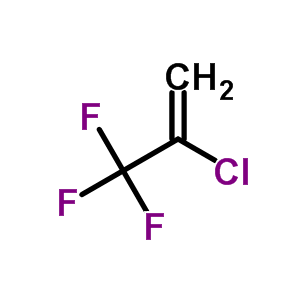 Product description: CAS NO. 2730-62-3 Synonym 2-Chloro-3,3,3-trifluoropropene;Trifluorochloropropene; HCFC-1233xf; Physical Properties Molecular Formula C3H2F3Cl Molecular Weight 130.95 Boiling Point,oC 28 Gravity, g/cm3 1.295 Product Specifications Appearance Clear, Colorless liquid Purity,% ≥99.5 Moisture,mg/kg ≤100 Application Intermediate for processing production of HFC-245fa、HFO-1234yf.